Best Family Holidays in Vietnam Reviews
Vietnam Family Adventure

(11 day Vietnam Tour)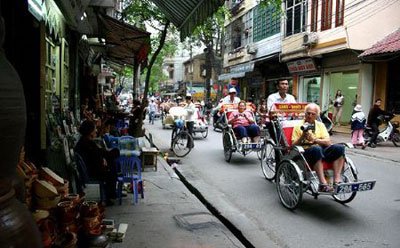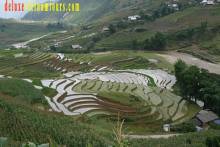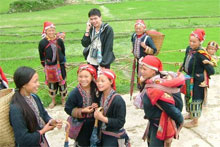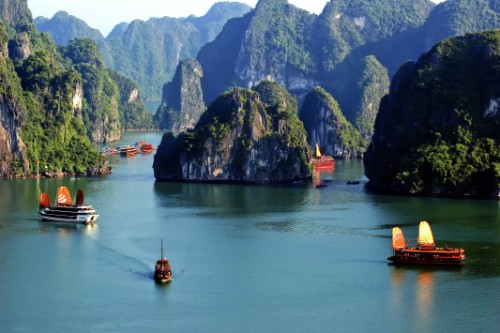 Why join this 11 Day Vietnam holiday?
Best Family Holidays in Vietnam are carefully customized to open up the world to your children. Let them experience our planet on their own terms. Day by day, they will experience new and exciting things for the first time all over again. Vietnam - a charming country with long defending history, 54 ethnic groups and their unique cultures will enrich your kids' minds.
The 11 day fun-focused family holiday in Vietnam is tailor-made with all highlights of Vietnam such as touring the 36 Old Quarter Streets in Hanoi to see real local life and buy items from fabrics, crafts, exotic medicines to a staggering abundance of flavourful food.
Fascinating, untouched nature of Halong bay - 3 days/2 nights Halong bay tour with kayaking to explore stunning lagoons or discover floating village of fisherman and its floating school; unique culture and different ways of life from H'mong, Dzao, Dzay... people in Sapa will build up the entire world for your kids.
More amazing parts for your kids is the time to explore Cucphuong national park. Here, they will learn more about our secret nature. The park researchers will teach your kids about Delacour's langur, Hatinh langur and many more species.
This family holiday in Vietnam still offers more than enough time to relax and self discovery. Do not forget to pack your smile. you will need it very often here. These vietnam family holidays are tailor-made for families from Australia, America, England, Malasia, Singapore......
vietnam itinerary 11 days:
Day 1: Hanoi Arrival
Day 2: Hanoi City tour - Sapa
Day 3: Sapa - Homestay
Day 4: Sapa
Day 5: Sapa - Hanoi
Day 6: Hanoi - Tamcoc - Ninhbinh
Day 7: Cucphuong National Park - Ninhbinh
Day 8: Ninhbinh - Halong bay
Day 9: Halong bay - Paradise on Earth
Day 10: Halong bay - Hanoi
Day 11: Hanoi Departure
11 Day Family holiday in Vietnam Summary
Day 1 -2 : Tour Bustling Hanoi
Explore the amazing Old Quarter in Hanoi by cyclo. See Puppet dancing beautifully on surface of water at Thang Long Theatre. Learn Vietnamese history at Ho Chi Minh complex. Study Vietnamese culture and education at the 1st University in Vietnam built in 1070AD.
Day 3,4,5: Discover Stunning Sapa
Fascinating culture and very basic conditions of living from the ethnic people in Sapa will be a great lession for your kids. Your kids have chances to chat with very happy locals during their easy trekking from a village to another. One of the best highlights from Sapa is the stunning scenery of terraced rice fields. One night homestay is a amazing adventure to study the local life.
Day 6, 7: Wonderful lessions on Nature
Amazing boat ride among the naturally shaped karsts along Ngo Dong river. Things can not be believed without seeing by your own eyes in Cuc Phuong national park. Beautiful langurs, turtles, unshaped trees..... will be your kids' discussion at their school for many days.
Why travel with us?
Vietnam Tour guide
Superior class - 3star hotels
First class - 4star hotels
Luxury class - 5star hotels
Our Transportation
Day 8,9,10: Paradise on Earth - 3day Halong Bay Tour
Explore fascinating Halong Bay - World Heritage Site, also one of 7 Natural Wonders in the world. Sail through many naturally sculptured limestone islets rising dramatically from the emerald waters. Kayaking and taking bamboo sampans to discover the culture, lifestyle and daily life from the locals in floating. More amazing for your kids is to visit a floating school to learn the life of the children at totally different world. Join squidfishing with the crew at night. See Halong bay tours reviews.
Day 11: Hanoi Departure
Free to discover vibrant Hanoi on your own until transfer to Noibai airport for flight home. End 11 day family holiday in Vietnam.
Contact US for best price of your travel time.
All Family holiday packages to Vietnam
Best Hanoi holiday packages 2014, 2015
vietnam tour packages
Indochina Tours
all vietnam cruises
Vietnam travel tips