Welcome to Deluxe vietnam tours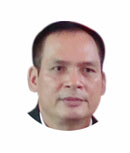 It is not just where you go, but whom you go with
Founded in 2002 with a philosophy: Travel is not just about visiting & ticking off the sights on your travel map, but travel is about experiencing. Therefore, we provide a perfect combination of indoor luxury travel services and outdoor experience on Vietnamese daily life, stunning landscapes, culture and history.........
First of all, We want to thank you so much for your interest in our company, Deluxe Vietnam Tours. We hightly value your business and work for coming customers recommended by you. This is our true success and our life known as a best-spoke Vietnam tour operator specialising in private tours to get off beaten tracks of over 7 million international tourists to Vietnam in 2013. Give us your requests and your job is to relax and enjoy. Meet our team here
Yours sincerely,

Co-founder of Deluxe Vietnam Tours
Click video to see how our customers enjoyed their Vietnam luxury tours with us.
Halong bay tours reviews as best Vietnam Tour
To tour Vietnam without Halong Bay means you haven't been to Vietnam. Voted twice by UNESCO as World Natural Heritage Site and one of 7 New Natural Wonders, 2 days Halong bay tour reviews as top of Vietnam tours. Daily departure for private & group tours
Best buy of Vietnam tour packages 2013, 2014
So tired with modern life, cars, computers.... for such a long time that you need a special place to hideaway for refreshment and recovery. That place must be peaceful with spectacular scenery. However, it is so difficult to find such a place in our modern world. The solutions to your Vietnam holiday are here.
Agriculture & Farm tours in Vietnam
Over 70% of Vietnamese people are farmers, but Vietnam had to import rice, wheat, corn... to feed them before 1986. However, only after 4 years innovation, Vietnam has become the second biggest rice, coffee, pepper... exporter to the world. Join farm tour Vietnam with us to learn how they has done their jobs.
To learn how they enjoyed their Vietnam farm tour with us, visit our clients - http://facebook.com/lead-maryland-foundation,Inc. All Vietnam farm tours
sapa tours reviews - top vietnam eco tours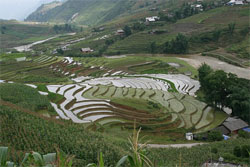 No other place in the world could compare to the spectarcular scenery of Sapa. Besides this, tourists to Vietnam also expriences daily life activities of multi-cultural hill tribes. Sapa is the Queen of vietnam travel and one of the best Vietnam tours. Daily Sapa tours from Hanoi. all sapa tours
Daily Saigon Mekong tours
Cruise Mekong river tributaries to see "Real" Vietnam. Join sampans in tiny river communities and see people make different products using ancient methods while chugging through the dense foliage on a slow boat. Lovely walks, bike or a visit to floating market are all amazing waterlife. Saigon Mekong Tours
Best golf tour Vietnam

In the last few years, Vietnam has gained popularity for golf tournaments. Many amazing golf courses has been developed around the country as they fit the hot climate. Customize your golf holidays with us:
Specials & Hot Deals
5 day Vietnam tour with 2 top destinations: charming Hanoi with amazing daily life activities in the old quarter. Top of all Vietnam holidays is Halong bay- Paradise on Earth. It is a fascinating unfinished picture of 1969 unshaped limestone islands coming up one after one from emerald waters: 5day North Vietnam tour
Vietnam Tours in style 2014
Hot destination in vietnam
Where to go, What to do on Vietnam holidays are big questions for many families. Here is the answer to your questions.
Charming Hanoi, amazing waterlife of Mekong delta, especially 4 World Natural & Cultural Heritage Sites voted by UNESCO. More than that is fascinating Halong bay - one of 7 New Natural Wonders of the world, getting best of Vietnam holidays reviews. All will create unforgettable holidays for your lifetime travel. More details:
Vietnam Day Tours
Travel Vietnam, join 2 day Halong Tour by Indochina cruises for the enjoyment of your lifetime travel with luxury comfort, delicious food and stunning natural wonder. This is the bestselling of all Vietnam tours. If you are not fully satisfied, you will get your money back.
1 Day Halong Bay Tour from Hanoi get the best of Vietnam tour reviews with over 3000 naturally shaped islands rising up from 1553 sq km emerald waters. Just 1day Halong tour is enough to discover the most stunning destination of the world with Thien Cung cave, floating villages, duck and finger islands...
Trangan - legendary on earth offers chance to join a sampan to explore thousands of naturally sculptured karst limestone isles rising up from a peaceful river in Trangan eco-tourism complex, the highlight of all Hanoi tours.
Caibe floating market- Mekong tour 1 day Take a sampan rowed by local girls on small canals for amazing experience on waterways: water traffice, traditional houses made of palm leaves and wood, seeing how they catch fish, pick fruits.....
Clients' Vietnam tour reviews
10 Day Vietnam Holiday Reviews

Unforgettable holiday for our family. We had Mr. Thai at Deluxe Vietnam Tours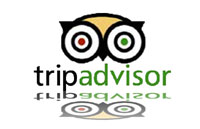 arranging our 10 day trip to Hanoi while we visited our brother working in Saigon. Everything went smoothly and exactly as our booking.
Our guide - Mr. Hung is so great with intensive knowledge of history and culture. Best of all is that He has good sense of humor, helping our family have great time together. He knows how to make us happy. Cyclo tour around the Old Quarter in Hanoi and Water puppet show ( MUST-Do).
We joined Indochinal cruise for 3days and 2nights is the highlight of our vacation: the rooms are luxury, seafood is really good, kayaking around floating village is fantastic. Especially, the second day in Halong bay is amazing. It is a Paradise. At first we only wanted Halong bay tour, but in the end we decided to book Sapa tour with Mr. Thai.

said Mr. Chophusy - choiphusy@gmail.com.
See more Deluxe Vietnam Tours Reviews at tripadvisor.com Here!
6 Day Vietnam Tour Reviews
Big Thanks for arranging such a wonderful trip in Vietnam for us. The Vietnamese food we had was great. Our Hotels was wonderful. Our guide, Thai is fantastic. Everything went smoothly. Visit our Vietnam trip at http://sdarl.blogspot.com
Thanks & Regards,
Dan Gee
Box 2170 South Dakota State University Brookings, SD 57007
dan.gee@sdstate.edu
danhgee@vzw.blackberry.net
www.sdarl.org
11 Day Vietnam Tour Reviews
"Hanoi, Mai Chau, Halong bay"
A group of 16 adults. Most first time in Viet Nam. The bleb wonderful experience. Much thanks to a streamlined program with great guidance and good coach with good driver. A wonderful country with varied impressions from the city, mountains and sea. Recommended!!!
Best Regards,
Carl Johan
Phone: +47 915 70860
Sentumsun. 8
4640 Segne
Norway